Are you looking for the Best Fortune Teller in Singapore? If your answer is yes, here is a breakdown of fortune tellers according to experience, service, availability, and, most importantly, accuracy! In recent years, fortune telling has been reported to have grown in Asian countries like South Korea and Thailand, and Singapore is no different. Read on as I tell you why I'm recommending these Top 7 Best Fortune Tellers Singapore has to offer.
What is Fortune Telling?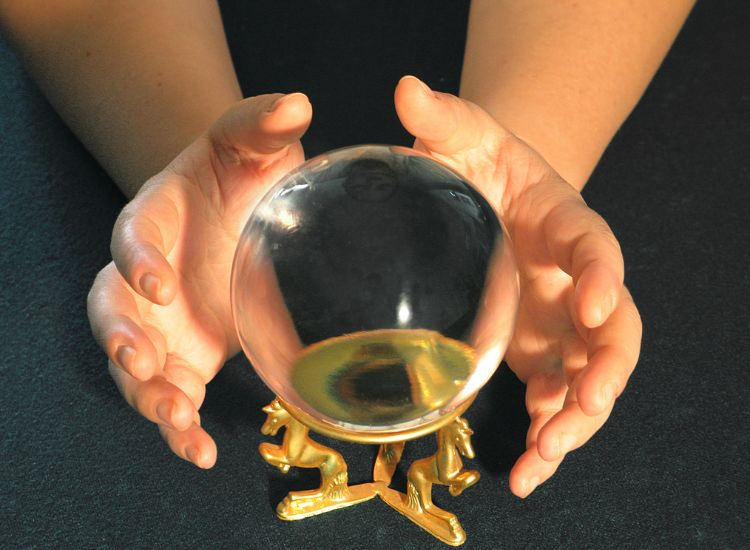 Fortune telling is the practice of predicting the future. These are events that may hold relevance in a person's life. Usually, a client will ask about things that will affect their life regarding career, family, relationship, health, and more. There are many forms of divination that will enable the fortune teller to gain insight into one's future. The divination can also be related to the client's personal beliefs and religion.
What Are The Types of Fortune Telling?
There are different types of fortune telling or psychic readings. Some fortune tellers practice several modalities, while some specialize in specific fields. Moreover, a fortune teller may have his own technique. For example, a Bazi reader will not always have the same process as Bazi readers. Therefore, it is essential that you keep an open mind and maintain good energy when you go to your appointment. The most important thing to note before you visit a fortune teller in Singapore is choosing what type of fortune telling makes you comfortable.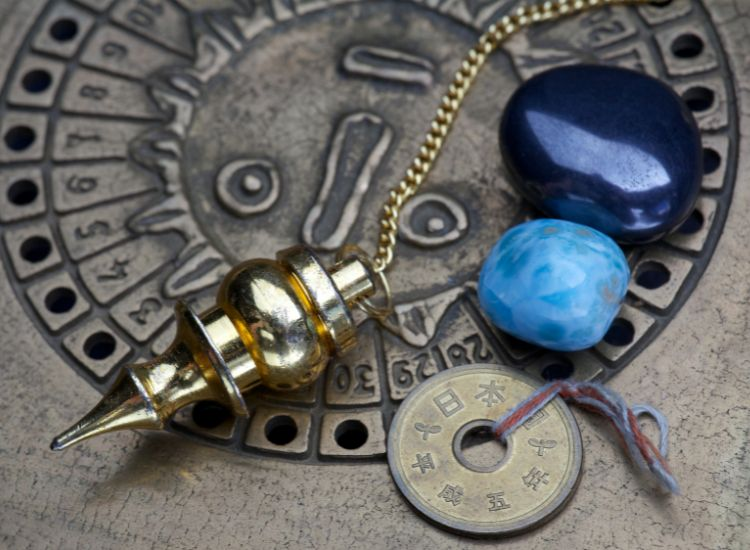 Types of Fortune telling
• Fengshui, geomancy, or Bazi Analysis
• Tarot Reading
• Palm Reading
• Numerology
• Astrology
• Psychic reading
***
Side note: if you are curious about what is fortune telling in the first place, when should you seek a fortune teller, what are the benefits of getting your future told, and many more, check this article out!
On the other hand, if you want to read first-hand accounts of people's fortunetelling experience, here in an article for you!
***
Now, here are some of the Best Fortune tellers in Singapore who can help shed some light on your future and help with spiritual healing.
1. 123 Destiny by Master Edwaard Liu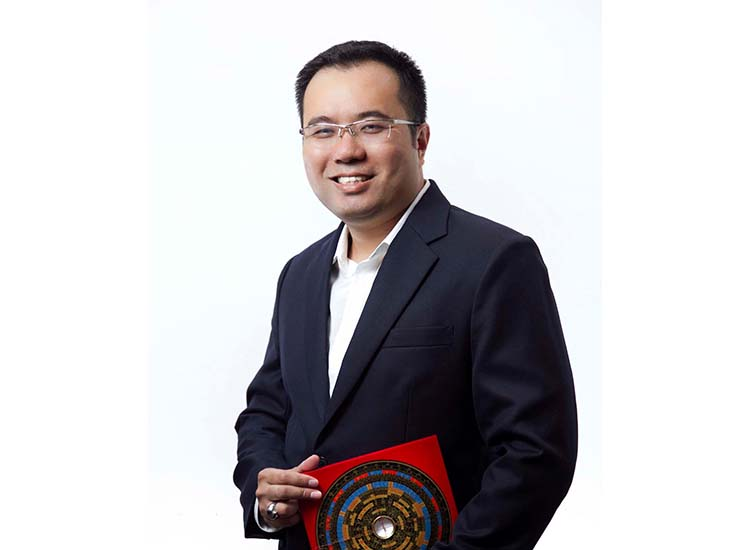 Edwaard Liu is not a psychic, but he can analyze your future by using the ancient method of Bazi analysis. Bazi analysis is ancient Chinese astrology that can predict future accidents, potential health problems, and approaching issues in business, partnerships, and relationships. He is an accredited fengshui master endorsed by a distinguished Fengshui group, the International Feng Shui Association. He owns 123 Destiny and a fengshui consultancy firm, The Classical Feng Consultancy.
During Bazi readings, Edwaard Liu will ask about your exact time and date of birth and your current age. He will refer to astrology to provide accurate readings. This will empower his customers to gain clarity and make the right decisions. Master Liu can also help identify his client's weaknesses and strengths and harness this knowledge to create a better quality of life.
Apart from Bazi analysis, Edward Liu specializes in several other divination techniques, including numerology and healing with crystals.
Services:
• Bazi analysis
• Auspicious date selection
• Professional fengshui consultations
• Crystal healing
Why You Should Choose 123 Destiny
For clients who prefer knowing their future through Bazi analysis, Edwaard Liu may be the best Chinese fortune teller in Singapore. He uses a unique predictive system that analyzes people's personalities, talents, strengths, and social behaviors. This system has been proven effective in providing clarity to his clients. Edwaard Liu has an extensive list of happy clients – their testimonials can be seen on his official Facebook page. Apart from reading fortunes, he has been known to give valuable advice and go the extra mile for his clients.
Furthermore, Edwaard Lui's rates are more affordable than most fengshui practitioners and Bazi readers in Singapore.
123 Destiny
Price: $98 to $198
Address: 10 Ubi Crescent, #07-86, Ubi Techpark, Lobby E, Singapore 408564
+65 93204100
Website: 123destiny.com.sg
2. Singapore Psychic & The Metaphysics Alliance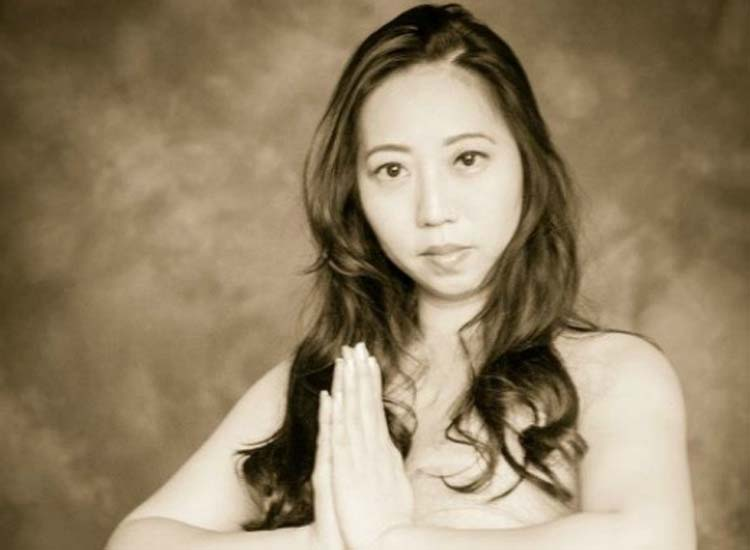 The Singapore Psychic & The Metaphysics Alliance was founded by Angeline Homberger. On her official website, Angeline claims to have gained the ability of foresight through dreams when she was young. She integrates this ability to help clients heal the body, mind, and soul.
Angeline is beloved by her customers for her friendly nature and sharp intuition. Her readings have been described by many as "enlightening," "spot on," "insightful," and even "transformative." Angeline Homberger has numerous accomplishments in many areas. She is registered in the American Federation of Certified Psychics and Mediums. Moreover, she is an award-winning Christian faith healer and an esteemed Grand Reiki Master and Yoga Teacher.
Angeline is one of the few open-minded Pentecostal Christians who believe in the bible verse that says, "manifestation of spirit is given for the common good" and "And there are diversities of operations, but it is the same God which worketh all in all."
The Metaphysics Alliance offers holistic services in the metaphysical realm. Whether you're on a spiritual journey, finding your purpose, or wanting to regain control, Angeline can help you with your spiritual healing and development, finding your chakra, reiki healing, and aura cleansing. She believes that knowing your fortune must be followed with a healing process.
Angeline provides personal consultations and readings. As a grand Reiki Master, she is also adept in Reiki healing. Reiki healing is a technique that uses energy to promote relaxation and reduce stress and anxiety.
Services:
• Personal consultations and readings
• Auric cleansing and chakra balancing
• Tarot reading
• Reiki healing
• Spiritual development
• House and space cleansing​
• Yoga workshops and training programs
Why You Should Choose Singapore Psychic & Metaphysics Alliance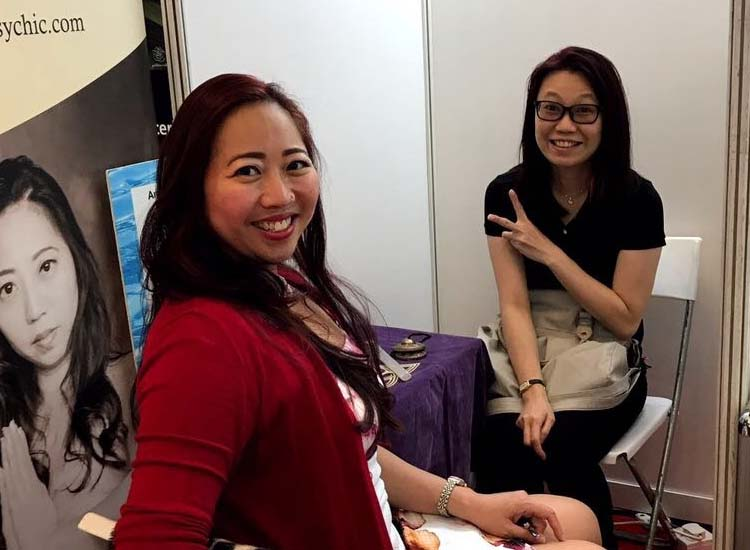 Angeline Homberger has spent years of research and studying her specialties. Apart from her psychic readings, her tarot reading services are also quite popular. As a person, she seems to be spiritually well-balanced and resonates well with her customers. Furthermore, there are hundreds of testimonials from happy clients who had nothing but good words for Angeline. If you're planning to make an appointment with Angeline, I suggest you check out her testimonials on Google reviews for insight on what to expect during a session.
Apart from her ability to use many modalities in telling your fortune, she has been certified member of the American Federation of Certified Psychics and Mediums and an affiliate Member of the International Center for Reiki Training in the United States.
Singapore Psychic & Metaphysics Alliance
Address: 195 Pearl's Hill Terrace Singapore, 16897, Singapore
Email: angelinekimkyna@me.com
Website: singaporepsychic.com
3. Master Ken Koh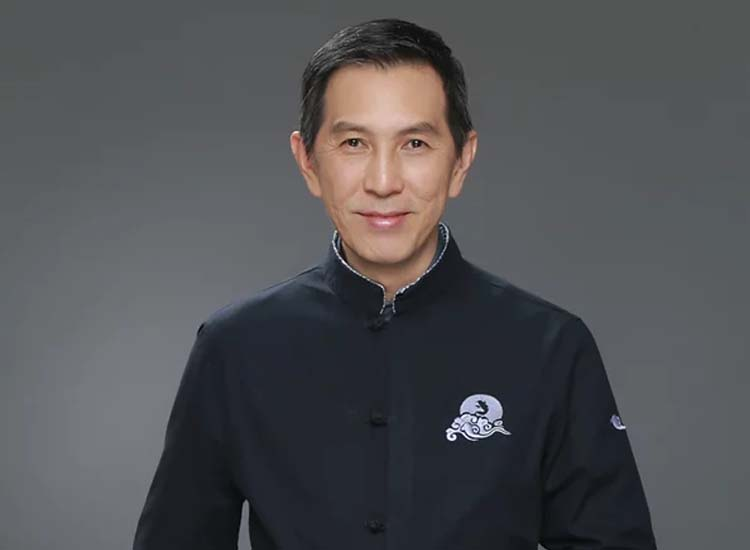 House of Feng Shui's grandmaster Ken Koh is actually listed in my Top 7 Feng Shui Masters in Singapore. Besides being a fengshui practitioner, he is also one of the most esteemed fortune tellers in Singapore. Apart from his in-depth knowledge of classical feng shui, he's also highly proficient in Bazi destiny analysis. The Bazi Destiny Analysis dates as far back as the Tang Dynasty. Bazi uses the four pillars of destiny to calculate one's fortune. These pillars represent family, future spouse, and children in one's life. By calculating the pillars according to your Chinese astrology, you'll be able to gain knowledge on how to deal with your loved ones. Using this method, Ken will provide a precise and detailed reading of your destiny.
These readings will contain vital information, such as your strength and weaknesses, personality, character, and what direction you are headed in life. After he presents you with these readings, you will have the advantage of taking control of your life.
If you're planning to see Ken for a session, you can expect the consultation to take as long as one hour. This face-to-face analysis will help Ken to gain better insight. Besides knowing your fortune, Ken Koh can provide you with auspicious dates for significant life events. Having auspicious dates (for major events like moving into your home, weddings, cesarean birth, and business openings) guarantees good energy.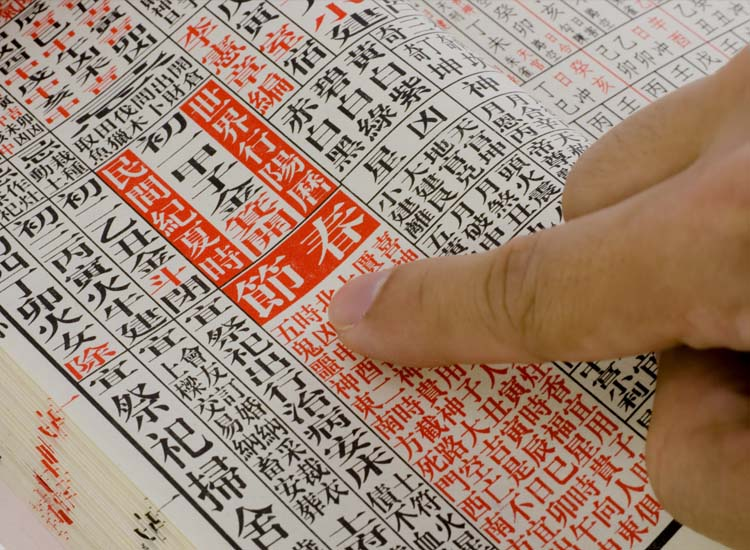 Services:
• Bazi destiny analysis
• Bazi date selection
• Choice of baby's name on Bazi
Why You Should Choose Master Ken Koh
Although his services are a little pricier, Ken Koh is one of Singapore's top Feng Shui and Bazi practitioners. Many years ago, he studied Chinese astrology and geomancy under the late Lo Ma-Sheng of the 'Yi Yao Pai' Academy. He has been operating his consultancy firm since 1997. In terms of experience, Ken's expertise and longevity in the field are unprecedented. You could say his impeccable work and expertise have definitely earned him his reputation. So, if you can afford it, Ken Koh's expertise is definitely worth the price.
Master Ken Koh
Price: $480
Address: 176 Orchard Rd, Singapore 238843
Contact number: +65 9018 1908
Website: hofs.sg
4. Khor Tong Nee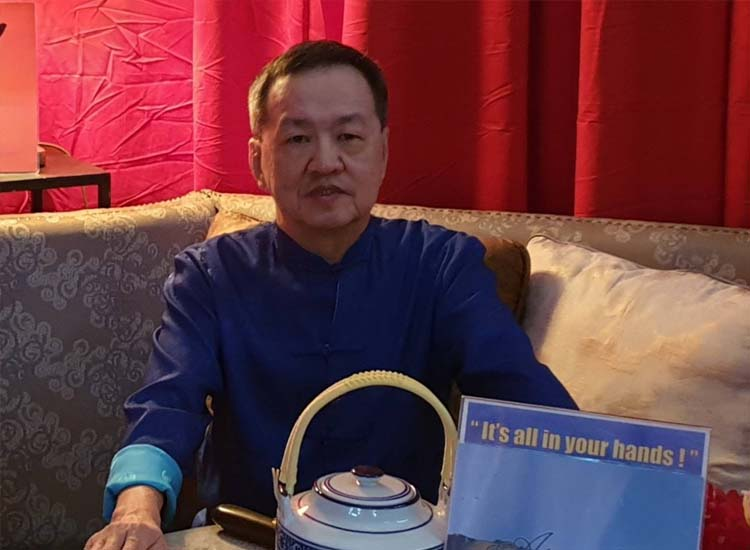 Palm reading or palmistry is an ancient practice and divination of studying your palm. The characteristic of your palm can help the reader to make predictions. Ancient palmistry has been practiced in India, China, Nepal, Tibet, and Persia.
If you are looking for something much more straightforward than Bazi analysis, Khor Tong Nee may be the right fit. He has been reading palms for more than 15 years. By studying the line, callouses, and mounts on one's hand, Khor can determine your state of mind. When you visit Khor, you can expect a combination of Chinese astrology and palm reading. His clients, however, must also practice patience because Khor, who's often guided by his sharp intuition and decades of experience, has been known to give readings dating as far as six months to one year into the future.
Khor Tong Nee has a diversified list of clientele that includes ambassadors, doctors, celebrities, VIPs, or regular men and women one may encounter on the street.
Services:
• Palm reading
• Face reading
• Practical Astrology
Why You Should Choose Khor Tong Nee
If you want someone to tell you your future, you'd like someone with extensive experience. Khor's technique is fast, easy, and straightforward. Simply giving him your palm and zodiac can already provide insight into your characteristics, strengths, and weaknesses. This may sound simple, but each session can last about an hour. Based on this vital information, he will predict possible events and give life advice on dealing with specific scenarios.
Moreover, if you are a foreigner traveling in Singapore, I highly recommend visiting Master Khor. He's probably one of the few multi-linguistic fortune tellers in Singapore. He can speak English, Mandarin, Hokkien, Mandarin, and Malay. Furthermore, he has read more than 10,000 palms of over 50 nationalities.
Master Khor Consultancy Services
Price: $150
Address: 24-09 International Plaza, 10 Anson Road, Singapore 079903 since 2004 (Tanjong Pagar MRT)
Contact number: +65 65241253 | +65 81115403
Website: https://www.facebook.com/tony.khor.58
5. Lynda Woolf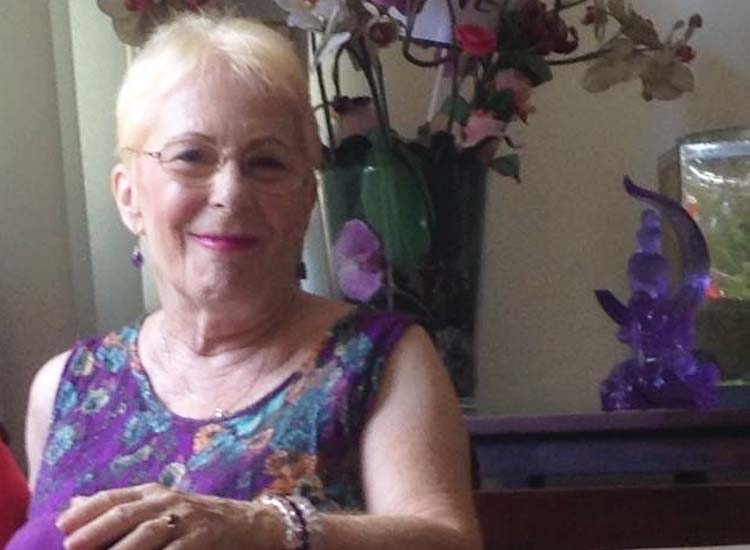 Lynda Woolf can provide psychic readings, coaching, and mentoring for clients looking for a more westernized style of fortune telling. Woolf is a world-renowned clairvoyant who realized at an early age that the pictures in her mind could actually help people. In 1973, she began working as a clairvoyant and had never looked back. Clairvoyance is the hypothetical ability to gain information on a person, object, location, or event.
Woolf has been engaged by the FBI and police departments to assist in specific cases. She has also been featured in prestigious publications, such as the L.A. Times, Expat Living, People Magazine, and Reno Gazette. Back in the States, Woolf ran a call-in radio show in Lake Tahoe.
During an interview with the L.A. Times, Woolf mentioned that she considered herself more of a "counselor." When you make an appointment with Woolf, you can expect a very relaxed and easy-going session. Lynda has been known to make her customer feel right at home.
Services:
• Psychic reading
Why You Should Choose Lynda Wolf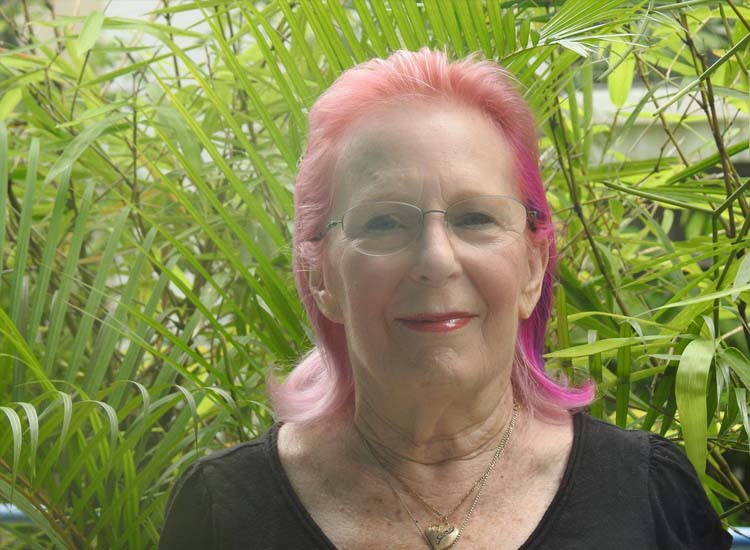 Woolf's service is straightforward. You join her for a session, and she will give your possible future scenarios. Her ability is supposedly something she was born with rather than spent years studying. Moreover, her friendly aura can help put customers' minds at ease and enable Woolf to gain more insight into one's fortune.
Lynda Woolf
Address: 19 Shelford Rd, Singapore
Contact number: (+65) 9832 8925
Website: lyndawoolf.com
6. Dougles Chan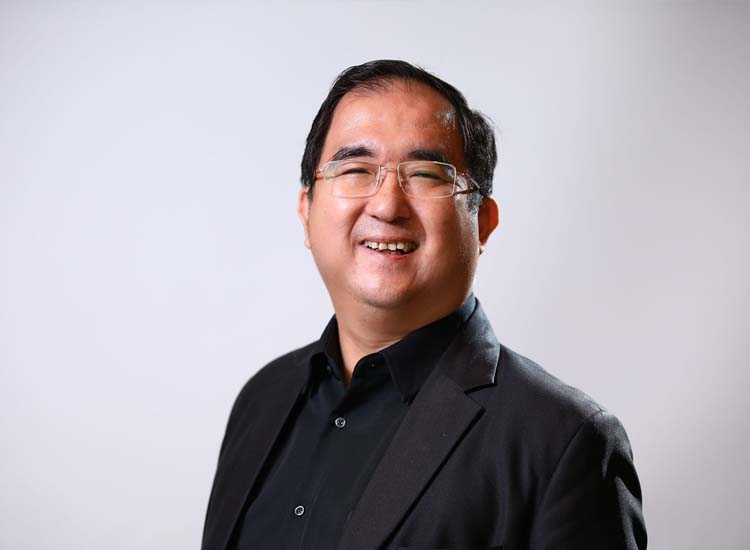 Dougles Chan is the founder of Qi Men Academy International. He is a famous expert in a Chinese metaphysics practice called Qi Men Dun Jia. This practice combines divination, Bazi analysis, and feng shui. Qi Men Dun Jia has always been a complex and powerful divination tool that has been around for more than 5,000 years. Popular in China and other Asian countries, Qi Men was enjoyed exclusively by Chinese people due to the language barrier. However, multi-lingual Qi Men masters such as Dougles Chan have made ancient Chinese metaphysics available to everyone. If you're on the search for a good Qi Men expert, Dougles Chan is probably the best one in Singapore.
According to Dougles Chan's website, Qi Men Dun Jia, when done right, can have an accuracy rate as high as 80 to 90%. This ancient divination is often used for predicting possible outcomes of an event, understanding another person's character, selecting the best time to execute an activity, choosing the best career or industry, checking whether you can work with a particular boss, and creating a better relationship with a loved one.
If you want to harness Qi Men Dun Jia to predict your future, Dougles Chen is a highly experienced Qi Men expert and Bazi reader. Other Chinese metaphysics practitioners come from around the globe to attend Dougles' classes and seminars to learn from him.
Services:
• Qi Men Dun Jia Reading
• Bazi Destiny Analysis
Why You Should Choose Dougles Chan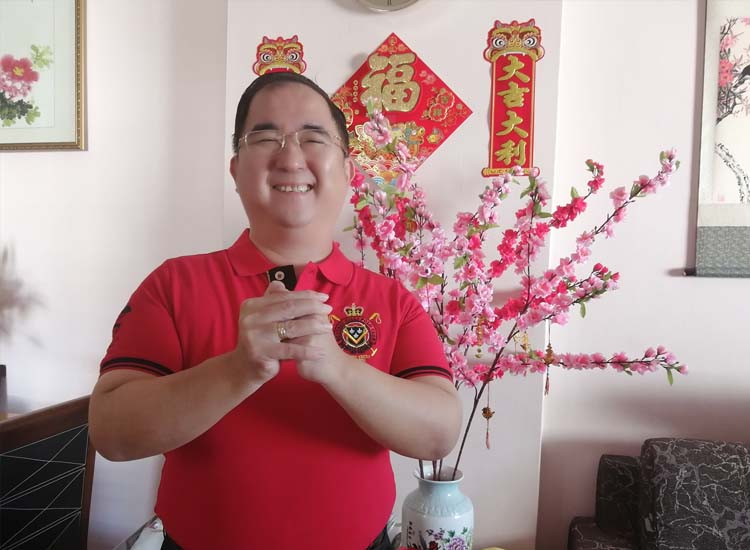 Having Dougles Chan as your reader seems more like an honor these days. Being a sought-after Qi Men expert, Dougles has an extensive list of testimonials from his loyal patrons. He provides very accurate readings and valuable life advice. Aside from his immense expertise in Qi Men, he is said to have an approachable and friendly aura. Customers have also described him as emphatic, analytical, and a good listener. His willingness to help and point his customers in the right direction makes him a top fortune teller in my book.
Qi Men Academy International
Address: 25 Bukit Batok Crescent, #09-06 THE ELITIST, Singapore 658066
Contact number: +65-93880851
Website: dougleschan.com
7. Gypsee Jenny's World of Light
World-renowned psychic reader Gypsee Jenny has customers from all over the globe. Her approach is simple – she shares what she senses and sees beyond the physical realm. At a young age, she realized that she the ability to foresee events. Today, it has become a service that many people sought after. Some of her loyal patrons include the Singapore Paranormal Investigators, who would regularly consult with her before they go out searching for paranormal activities.
Jenny's psychic ability enables her to understand a person's emotional, mental, and spiritual health. She utilizes this ability to help her customers improve their well-being through reiki and crystal healing.
Jenny's psychic readings are not limited to foretelling the future. She can also help you understand yourself by informing you about your past life. According to her, learning about past lives can help you understand how they affect the present. Apart from psychic readings, she also provides a wide range of services to help you move on after learning about your fate.
Services:
• Psychic reading
• Spiritual healing
• Singing bowl sound healing
• Reiki distant healing
• House energy analysis and space clearing
Why You Should Choose Gypsee Jenny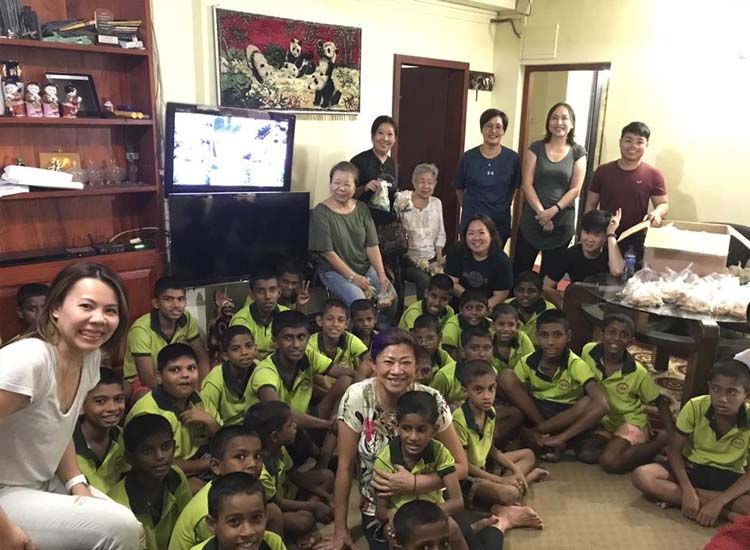 If you are looking for a medium, Jenny is one of the few highly-rated mediums in Singapore. She is not your ordinary reader who tells you your destiny and sends you on your way. Jenny Tan is not only interested in predicting the future, but she's also concerned about your overall aura and well-being. She focuses on improving your energy by providing healing using reiki or crystals. Thus, customers will not only feel enlightened, they also leave the session with clarity and lightness.
Gypsee Jenny's World of Light
Price: $270
Address: 8 Burn Road, #08-02, Trivet, Singapore 369977
Contact number:
Website: gypseejenny.com
The significance of fortune telling is relative to how each person views the practice. Some may depend on it to improve their well-being, while others may do it for fun. The curiosity of the occults is quite normal. Many people have been known to play with crystals, tarot cards, and ouija boards. Some even go as far as doing their own tarot card readings and casting their own spells. Whatever your reason is for seeking a fortune teller, and whether you choose Bazi or tarot reading, you must remember to maintain good energy and go to your appointment with an open mind. More often than not, the fortune teller relies on intuition and observation. These factors may also help give you insight and advice.
The practice of knowing the future may have some benefits. It has been reported undergoing fortune telling has therapeutic effects on some individuals. A study from the Indian Journal of psychiatry mentioned that emphatic listening has a role in helping someone cope with one's problems. The study also observed that many individuals have better energy after meeting a good fortune teller. Go ahead and book your appointment now with the top 7 fortune tellers in Singapore!