In recent years, traditional Chinese medicine (TCM) is one the rise, including acupuncture. According to reports, the global acupuncture market is expected to rise to $14.31 billion. Meanwhile, acupuncture in Singapore has also grown exponentially.
Suppose you're looking for the best treatments but have trouble deciphering which clinics provide the best service. In that case, you can continue reading and check our list of the best acupuncture Singapore based clinics that can treat your health conditions.
What Are The Benefits of Acupuncture?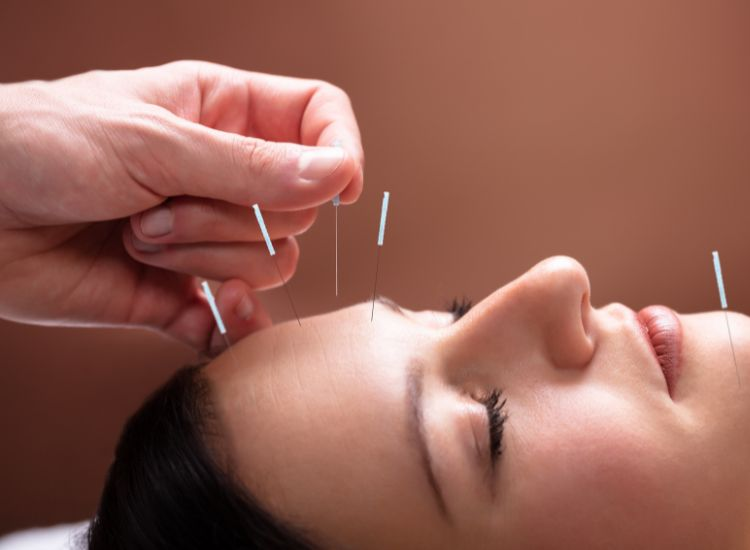 Acupuncture is a form of traditional Chinese medicine or alternative medicine that is aimed to stimulate the central nervous system. This non-invasive practice is believed to have originated in ancient China during 100 BC. The practice should be executed by a skilled acupuncturist with years or even decades of experience to get the best potential outcome. Acupuncture is used to treat pain management, but the treatment has also been used for stress management, improving blood circulation, promoting health and wellness, mental clarity, and restoring balance.
Many believe that acupuncture can treat the following health conditions: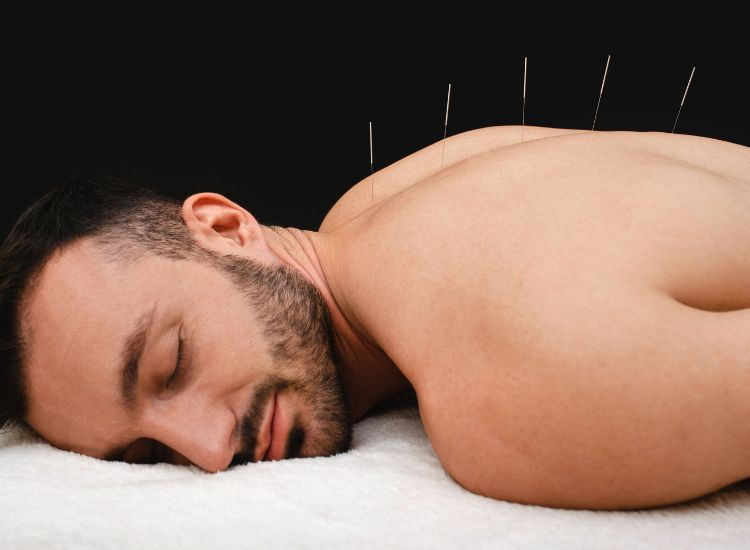 • lower back pain
• neck stiffness or pain
• headaches and migraines
• joint pain
• post-operative pain
• nausea
• improving sleep
• restore balance
Does Acupuncture Really Work?
A 2017 study published in the Journal of Pain mentioned that acupuncture had been found to be beneficial for conditions like chronic pain. In the study, 80% of patients with chronic pain improved their quality of life. The study mentioned that the treatment had a "clinically relevant effect compared with no acupuncture control." Moreover, the researcher added that "specific effects of needling at correct acupuncture point locations contribute to the benefits derived from receiving acupuncture." Thus, acupuncture may provide some benefits, but it must be done correctly.
This is why going to an experienced acupuncturist is essential. A 2020 report mentioned that there are 3,271 registered clinics that offer TCM Acupuncture in Singapore. If you're venturing into acupuncture for the first time, the vast choices in the metropolis may overwhelm you. Hence, we listed down the Top 7 Best Acupuncture Places in Singapore! Our criteria for these clinics are based on experience, service, availability of methods, and client testimonials. Most importantly, all of them are registered under the Ministry of Health.
Here is our best TCM acupuncture Singapore list!
1. Great Wall Acupuncture Clinic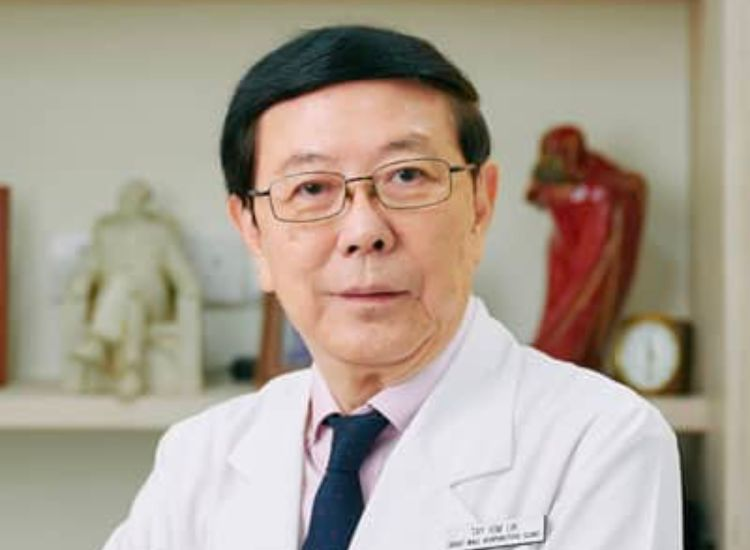 Great Wall Acupuncture Clinic, led by Chief TCM Physician Tay Kim Lik, is a registered clinic under Singapore's Ministry of Health. Mr. Tay, a Singapore Traditional Chinese Medical College graduate, has been practicing TCM since 1976. He has treated thousands of patients throughout his four-decade career. Despite his years of experience, Mr. Tay continues to hone his skills and delve into continuing studies. In 2009, he was awarded the prestigious Chief Physician Certification by the World Federation of Chinese Medicine Societies after successfully defending his thesis in Beijing.
Besides Mr. Tay, Great Wall Acupuncture Clinic has two other accomplished TCM physicians, Dr. Tay Hao Xiang and Mdm Zhang Huiqin. Dr. Tay specializes in men's and women's TCM fertility treatments, as well as TCM shingles and TCM pain management. Meanwhile, Mdm Zhang Huiqin is proficient in pain management, healing, and TCM gynecology.
Great Wall Acupuncture provides a variety of acupuncture treatment methods depending on your pain management needs. When you visit the clinic, you will be interviewed and assessed. The clinic's physician will recommend an appropriate treatment – this can be prevention or curative method.
Services:
• TCM fertility treatment
• TC pain management
• TCM treatment for shingles
• TCM tuina
• TCM cupping
Why You Should Choose Great Wall Acupuncture Clinic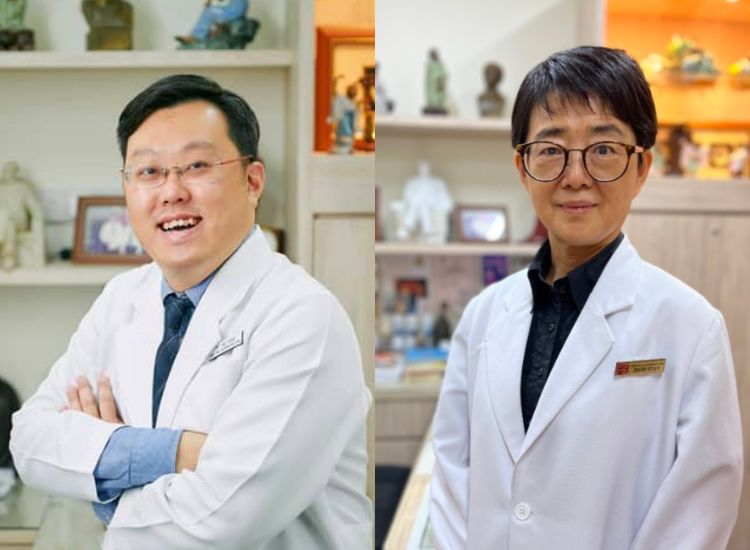 Having registered TCM physicians ensure that the clinic maintains its standards and that clients get the best care. All of Great Wall Acupuncture's physicians are locally registered and have vast experience in their specialties. The clinic has also amassed hundreds of client testimonials attesting to the clinic's excellent service. Some customers described the physicians as very knowledgeable in both TCM and western medicine. Customers have also referred to the physicians as kind, patient, and, more importantly, provided efficient treatment, leading to positive results.
Great Wall Acupuncture Clinic
Operating hours: Monday to Saturday, 9:30 AM to 12:30 PM, 2 to 5 PM, 7 to 8:45 PM
Address: 75D Redhill Rd #01-106 & #01-114, Singapore 154075
Contact number: +65 6474 0869
Website: greatwalltcmclinic.com.sg
2. Shanghai Chinese Medicine Centre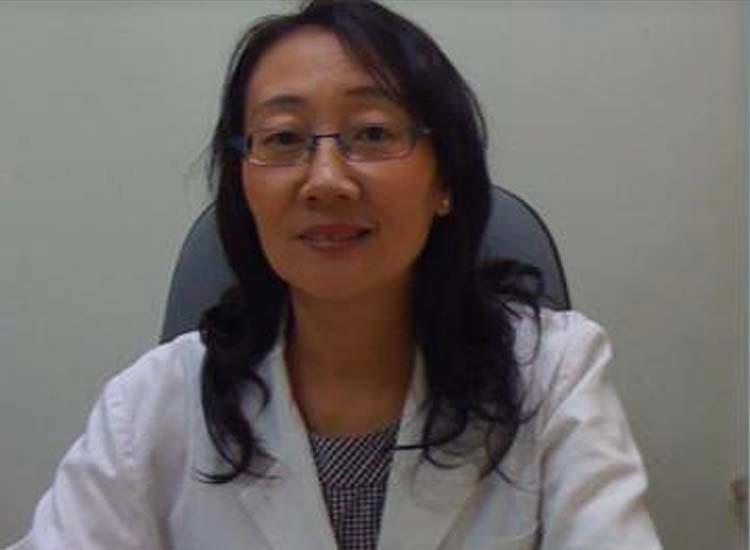 Shanghai Chinese Medicine Centre provides comprehensive traditional Chinese medicine services, including herbal medicine, internal medicine, and, most importantly, various acupuncture treatment methods. The TCM clinic is led by Dr. Li Rui, who has a master's degree in Chinese Traditional Medicine from the China Academy of TCM and a Bachelor's degree in Western Medicine from Shandong Medical University. Dr. Rui has also earned a diploma in acupuncture and massage from the Shanghai University of TCM. In terms of experience, Dr. Rui served as an attending physician and an instructor at one of the top hospitals in China, Xinhua Hospital.
Dr. Riu is now a TCM physician registered under the Singapore Ministry of Health. Since 2002, she has been helping patients deal with a wide range of health issues. She can provide several types of acupuncture treatments that can improve blood viscera function, stimulate internal disease resistance and immune system, pain management, and body and physical stimulations.
Services:
• Mediate functions
• Stimulate functions
• Analgesic Effect
• Health treatment
Why Choose Shanghai Chinese Medicine Centre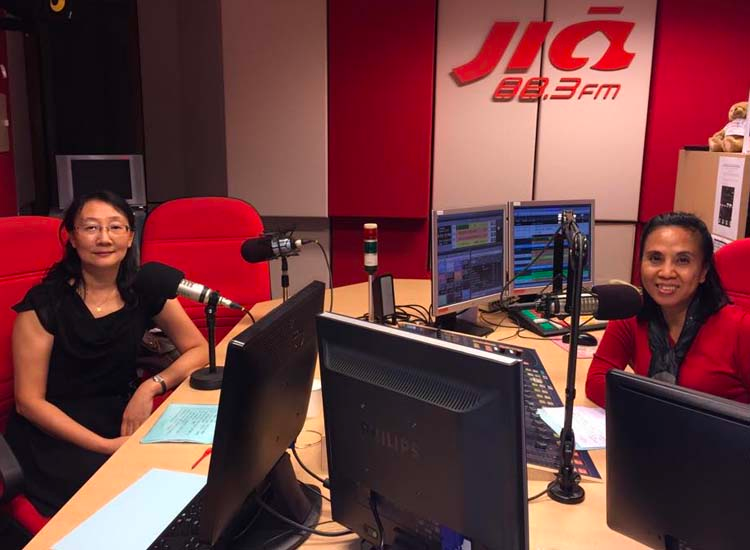 Some patients may prefer their TCM treatments to be conducted by a doctor who has experience in both traditional and western healthcare. Dr. Riu has completed extensive studies in the top TCM school in China and possesses vast experience as a western medicine physician. Having experience in both fields, Dr. Riu can provide a well-rounded treatment suitable for your health issues. Furthermore, she is trusted by thousands of clients in Singapore and is also the go-to expert during TCM features on radio, print, and other media.
Shanghai Chinese Medicine Centre
Operating Hours: Monday, Wednesday, Thursday (9:30 am – 8:30 pm), Saturday, Sunday (9:30 am to 5:30 pm)
Address: Blk 925 Yishun Central 1 #01-243 Singapore 760925
Contact number: +6567561528
Website: tcm-shanghai.com.sg
3. Bao Zhong Tang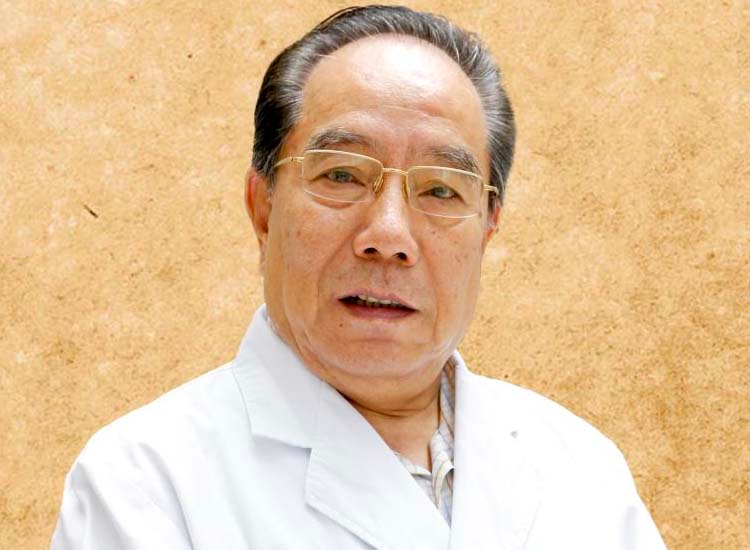 If you're looking for the optimal TCM experience, you may consider checking out Bao Zhong Tang in Novena. The sleek interior design of the clinic may look like a high-end skincare health center. But no, you're not there to get a traditional facial. Bao Zhong Tang is a TCM clinic offering several health treatment methods, including acupuncture, cupping, and herbal medicine. These treatments may be used to address health issues like diabetes, eczema, high blood pressure, hypertension, and more.
Bao Zhong Tang has several experienced in-house physicians that can help you with health issues. Master physician Professor Yan Shin Yun has extensive experience as a TCM physician in China. In fact, he's the current chairman of Shanghai International Co-operation Center of Traditional Medicine (SICCTM). He has served as president of Shanghai Traditional Chinese Medicine Association, Shanghai University of Traditional Chinese Medicine, and deputy director general of the Society for TCM in China.
Furthermore, Professor Yan Shin Yun is a highly-respected physician who received the Fifth Cheung On Tak International Award for Outstanding Contribution to Chinese Medicine.
Meanwhile, fellow master physician Professor Cai Gan has also an extensive experience in gastrointestinal diseases and other complex medical disorders. He fills a significant role in the industry. Professor Gan was former the Vice President of Shuguang Hospital and is the current chief medical supervisor of TCM Internal Medicine, Shuguang Hospital. He is also the current director of the Shanghai Gastrointestinal Diseases TCM Collaboration Centre.
Besides Professor Yan Shin Yun and Professor Cai Gan, Bao Zhong Tang has several more master physicians in their team, each one specializing in specific health issues, such as gastrointestinal problems, internal medicine, gynecology, oncology, and orthopedics.
Services
Bao Zhong Tang's acupuncture treatment can provide relief on the following health issues. For a complete list of treatments, please check the company's website.
In the meantime, here are a few health issues appropriate for acupuncture according to Bao Zhong Tang:
• Chronic Inflammatory Demyelinating Polyneuropathy (CIDP)
• Cancer Treatment Induced Adverse Reactions
• Attention Deficit Hyperactivity Disorder (ADHD)
• Chronic Fatigue
• Irritable Bowel Syndrome (IBS)
• Stroke Management
• Sinusitis
• Sciatic Nerve Pain
Why You Should Choose Bao Zhong Tang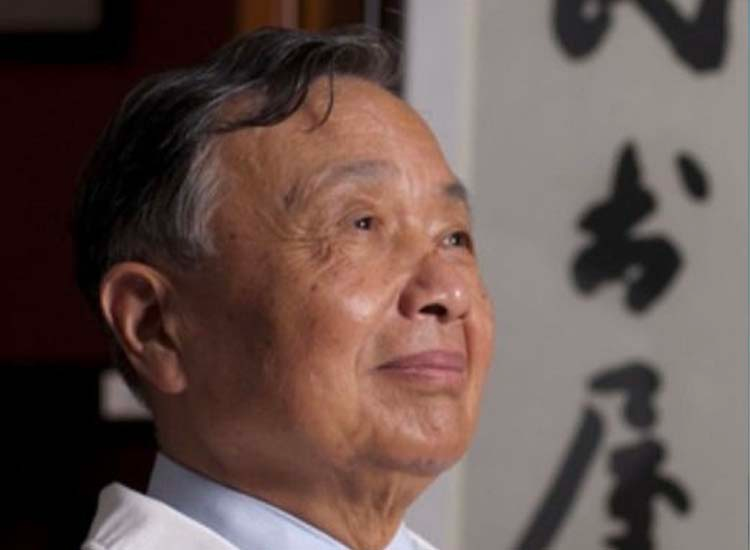 Bao Zhong Tang's team of physicians are the who's who of the TCM industry. They are not only famous physicians with significant roles in TCM associations. They seem busy leading major hospitals and organizations, but they still find time to provide the optimal TCM healthcare for patients. If you want the best of the best, Bao Zhong Tang is the TCM healthcare clinic you are looking for. Their physicians not only have years of experience but they also provide valuable contributions to the TCM industry.
Bao Zhong Tang
Operating hours: Monday, Tuesday, Thursday, Saturday
(9 am to 6 pm)
Address: 8 Sinaran Drive #07-13/14, Singapore 307470
Contact number: +65 6327 7866
Website: baozhongtang.com.sg
4. Heritage TCM Clinic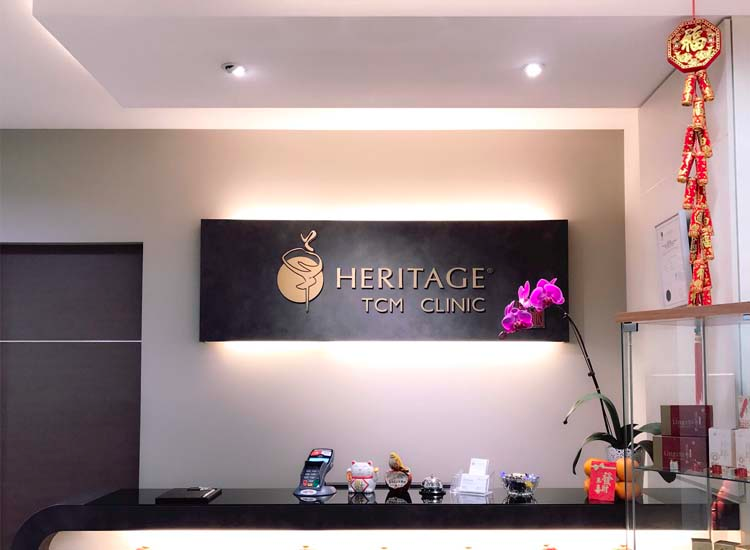 Heritage TCM Clinic has been providing TCM treatment and services to patients since 2012. The clinic has been around for a decade, but the clinic is staffed by physicians with a collective 80-year experience in traditional Chinese medicine. The clinic offers a wide range of therapies and wellness treatments for health issues like fatigue, fertility, digestive system issues, sinusitis, insomnia, and pain. The treatments offered include acupuncture, cupping, and herbal medications.
Heritage TCM Clinic offers individualized treatment designed for your body and health concerns. If you're planning on acquiring Heritage TCM's services, you can expect a comprehensive process of observation, interview, and pulsation.
Services
• Acupuncture
• Cupping
• Herbal medicine
Why You Should Choose Heritage TCM Clinic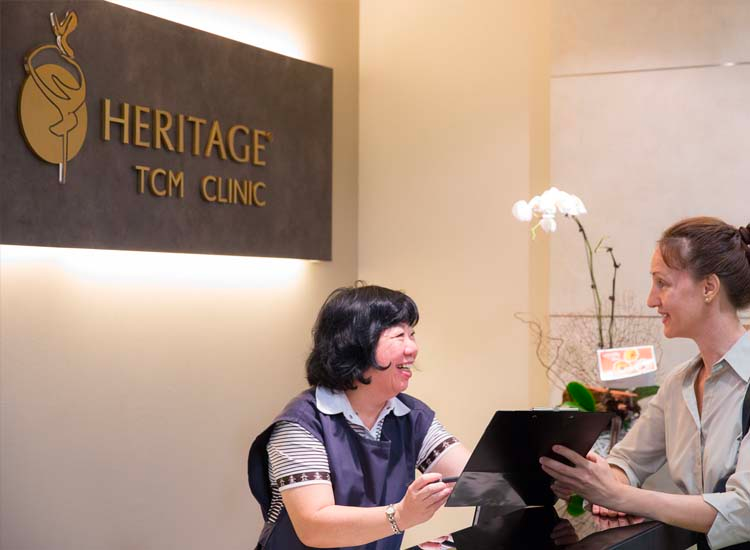 If you live in the proximity of Orchard Road, Heritage TCM Clinic is the go-to TCM destination in the area. In 2021, the Heritage TCM Clinic was also included in the Top 3 TCM Clinics in Orchard Road. Led by certified physician Tan Shiau Tse, Heritage TCM Clinic provides a multi-faceted service tailored to the needs of the patient.
Heritage TCM Clinic
Operating hours: Monday to Friday (10 am to 7 pm), Saturday (10 am to 2 pm)
Address: 304, 05-43 Orchard Rd, Lucky Plaza, Singapore 238863
Contact number: +65 6836 0817
Website: hstmedical.com
5. Liyang Yi TCM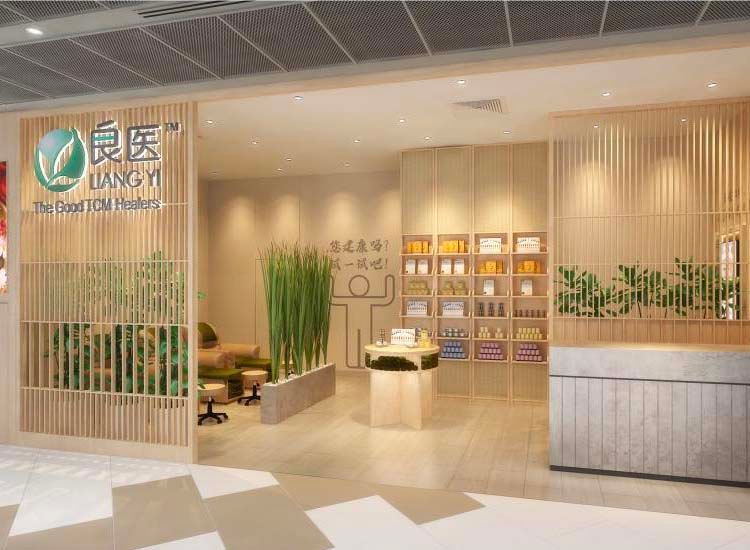 Liang Yi has been providing wellness and several forms of TCM acupuncture treatments since 2009. The clinic operates with a result-oriented system composed of specialized therapies and techniques that were developed for many years. Liang Yi offers a wide range of acupuncture services that are developed according to the client's needs. Before treatment starts, the physician will use several diagnostic methods. The inspection begins with listening and smelling, followed by an interview. Lastly, the physician will check your pulse. After the diagnostic process is complete, a personalized treatment will be recommended.
Apart from acupuncture treatments for health conditions, Liang Yi provides acupuncture for aesthetic needs, such as facial and slimming treatments. You can also combine their acupuncture package with a wellness massage, which is highly recommended by many acupuncture enthusiasts.
Liang Yi's physicians are skilled and experts in their field. For instance,Hou Geli specializes in gynecology, internal medicine, skin diseases, and pain management. She is also adept in beauty and slimming acupuncture treatments. Meanwhile, Liu Xiang Yang, who's only available on Monday and Thursdays, specializes in internal medicine, soft tissue muscle pain, Stroke Sequelae Conditioning, and skin diseases.
Services
• Pain acupuncture
• Slimming acupuncture
• Conditioning acupuncture
• Facial acupuncture
Why You Should Choose Liang Yi TCM
Liang Yi is one of the few TCM clinics offering treatments including acupuncture and massage. If you want an optimal wellness experience, you can definitely get it at Liang Yi. Plus, the clinic's slimming and facial acupuncture services provide them an edge over other TCM centers. Apart from Hou Geli and Liu Xiang Yang, Liang Yi has five other exceptional TCM physicians who are ready to help you with your body aches and other needs. Lastly, if you live far from Seletar, you can visit Liang Yi's other branches at PLQ Mall Branch and Hillion Mall. Moreover, all Liang Yi TCM Clinics boast state-of-the-art facilities and sleek interiors, giving clients that luxurious experience.
Ling Yi TCM
Operating hours: Monday to Sunday (11 am to 10 pm)
Address: 10 Paya Lebar Road, #B1-21 PLQ Mall, Paya Lebar Quarter, Singapore, 409057.
Contact number: +6569708931, +6569708913, +6590898276
Website: liangyiplq.com
6. Sin Kang TCM Clinic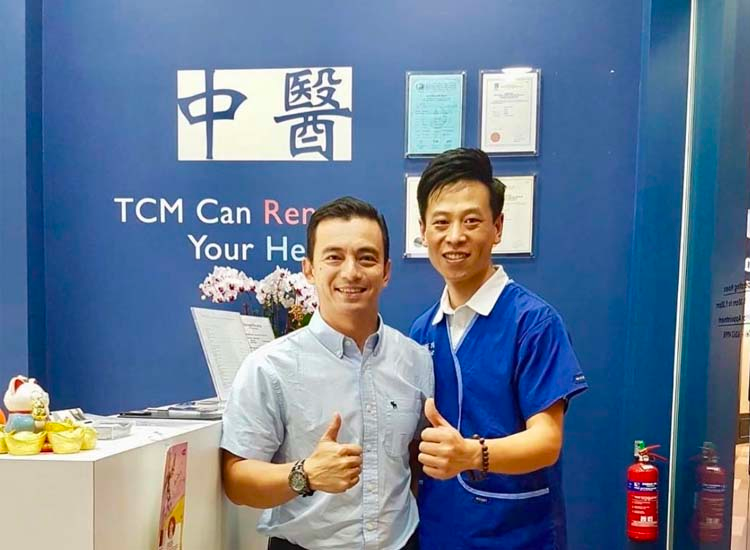 Sin Kang TCM Clinic has provided over 20 years of service to Singaporeans. The award-winning clinic delivers comprehensive and holistic treatments designed to improve patient's quality of life. Sin Kang has a stellar reputation thanks to its excellent customer service and signature no-pain acupuncture treatments. Sin Kang TCM has numerous accolades including recently winning the 2022 Leading Women's Health Specialist of the Year and the SME500 Award in 2021.
Sin Kang TCM Clinic has three branches located in 100AM Mall, The Star Vista, and Paya Lebar Square. All these branches operate with one mission in mind – to provide quality and affordable service that can renew patients' health with holistic treatments.
Sin Kang TCM has an outstanding team composed of seven highly-skilled physicians and 15 excellent therapists. Each physician has their own specialties that can address your specific health needs. For example, physician Michelle Zhang Ying Ling, who has over 35 years of experience in TCM, specializes in pain relief, beauty slimming treatments, and internal medicine. She has over three decades of experience in treating joint pain conditions, such as arthritis, rheumatism, and frozen shoulders.
Sin Kang TCM offers a wide variety of services including regular no-pain acupuncture, facial acupuncture, slimming acupuncture, and hair growth acupuncture. The clinic's excellent acupuncturists have over two decades of experience.
Services
• Pain relief acupuncture
• Facial acupuncture
• Slimming acupuncture
• Hair growth acupuncture
Why You Should Choose Sin Kang TCM Clinic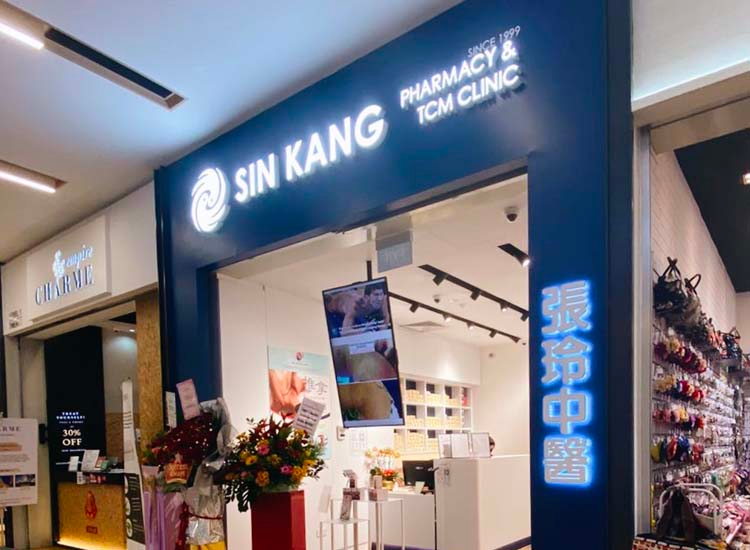 Sing Kang offers a variety of acupuncture treatments that are not easily found in other TCM clinics. For instance, the clinic's facial acupuncture is used to reduce fine lines and eye bags. If you're looking for non-invasive treatment without all the chemicals in traditional facials, Sin Kang's facial acupuncture is highly recommended. Moreover, if your hairline is receding, but you don't want to undergo a major procedure like a hair transplant, you can try out Sin Kang's hair growth acupuncture treatment.
Sin Kang TCM Clinic
Operating hours: Monday to Sunday (10 am to 9 pm)
Address: 100 Tras St #04-14 100AM Singapore 079027 (Tanjong Pagar MRT Exit A)
Contact number: +65 6444 4909
Website: sinkangtcm.com.sg
7. Oak Health Chinese Medicine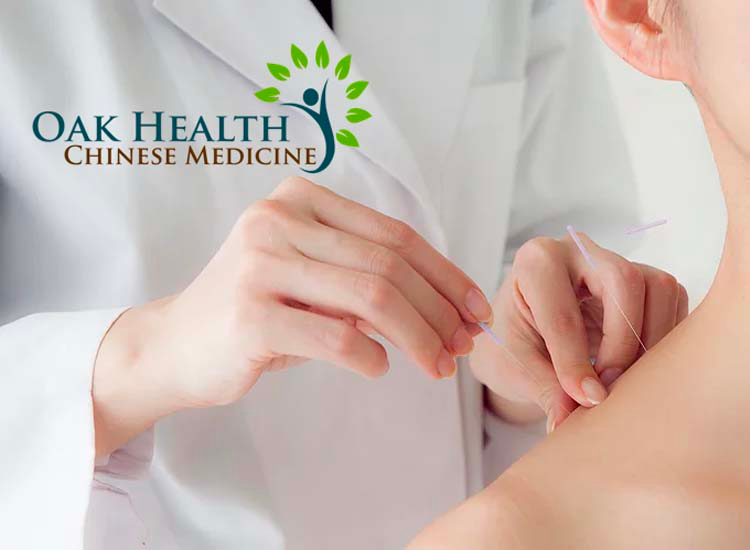 Oak Health Chinese Medicine is one of the most highly-rated TCM wellness clinics in Singapore. The clinic, located at East Coast Road, is staffed by proficient physicians Gabriel Chan and Lee Qian Qi. Both physicians have earned a double degree in Biomedical Sciences and Chinese Medicine from the Beijing University of Chinese Medicine and Nanyang Technological University (NTU). Gabriel Chan is also the current president of the NTU's Chinese Medicine Alumni Association.
Don't be fooled by Gabriel Chan and Lee Qian Qi's youthful looks. Gabriel Chan, who specializes in pain management, chronic diseases, and neurological conditions, has extensive experience in managing athletes' injuries and pain. In 2015, he collaborated with the Singapore Athletic Association, providing treatments for injured athletes. Gabriel Chan has also published several scientific studies involving TCM and herbal medications. Meanwhile, Lee Qian Yi's specialty involves pain management, women's health, and chronic conditions.
In terms of acupuncture services, Oak Health Chinese Medicine has a more modernized approach. They are one of the few health clinics that offer laser acupuncture, where low-intensity and non-thermal irritation are used to stimulate acupuncture points.
Services:
• Body acupuncture
• Scalp acupuncture
• Auricular acupuncture
• Laser acupuncture
• Facial acupuncture
Why Choose Oak Health Chinese Medicine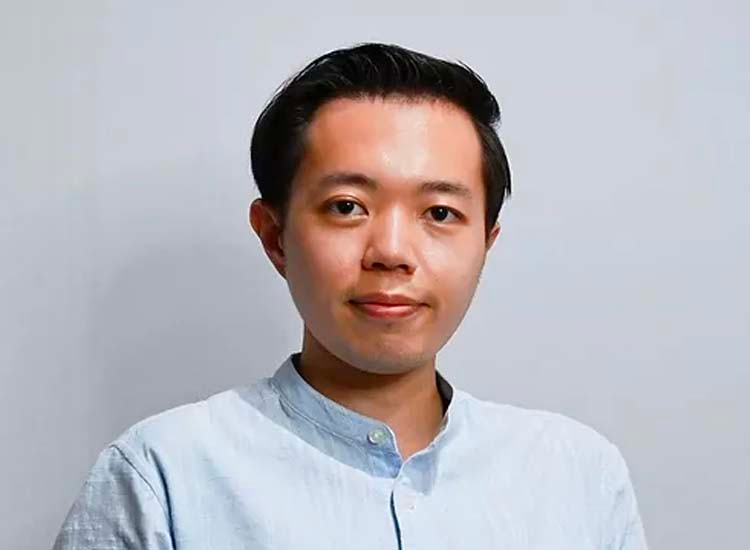 Oak Health Chinese Medicine prides itself on its excellent customer service. The team is approachable, friendly, and ready to answer all your queries. They are also the only TCM wellness clinic on this list that offers laser acupuncture. Most of all, their prices are very affordable compared to other clinics. Their full body acupuncture costs only $40. Their most expensive treatments include laser and scalp acupuncture, ranging from $60 to $120.
Oak Health Chinese Medicine
Operating hours: Tuesday to Friday (10:30 am to 8 pm), Saturday and Sunday 9 am to 5 pm
Address: 83 E Coast Rd, Level2, Singapore 428786
Contact number: +65 6286 8896
Website: oakhealth.com.sg
There is an abundance of acupuncture in Singapore. Locals and travelers can choose among many MOH-registered TCM clinics that can treat their pain, skin conditions, improve blood circulation and overall wellness. With the hundreds of choices for acupuncture destinations in Singapore, you should still do your due diligence and research which therapy must be used to treat your health issues.
So if you're experiencing back pain, skin issues, or just looking to restore balance to your overall health, then go ahead and phone your trusted acupuncture clinic and take advantage of the numerous treatments available!